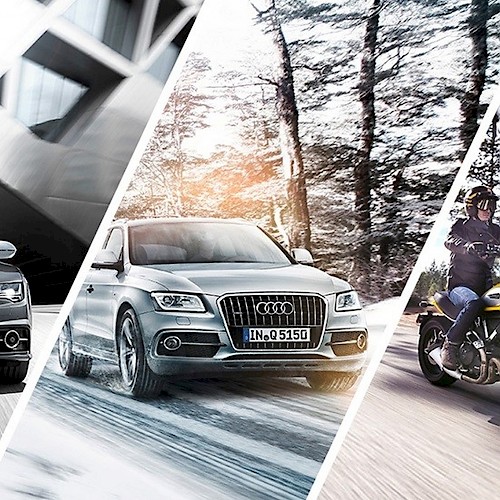 Audi select with Ducati-Special
Multifaceted driving experiences on two or four wheels
Those having difficulties choosing between various Audi models are just right at Audi select: The premium offer enables customers to drive up to three Audi models every year – from convertible to SUV. And since this month, they have the additional option to book one of three Ducati models for 6 months. Variety and driving pleasure guaranteed!
jambit has already been working on the Audi select project since 2013. A cross-functional team of frontend, backend and project management experts has developed the complete backend for the vehicle and contract administration. Furthermore, it has implemented a web application which allows retailers to present the product to customers and to configure individual packages. A further web application developed by jambit allows the internal administration and the monitoring of contract compliance.
jambit has accompanied the project from the very beginning – over the testing phase in Berlin, the market launch throughout Germany up to the latest Ducati-Special. We look forward to continuing the successful cooperation!