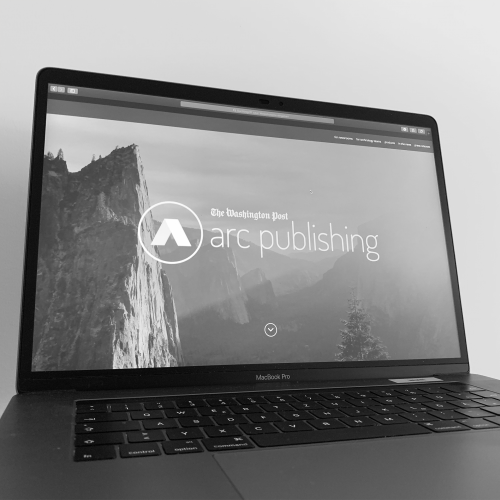 Arc Publishing CMS: Insights into the implementation project at Madsack and jambit
The RedaktionsNetzwerk Deutschland (RND; Editor Network Germany) and jambit implement the innovative content management system of the Washington Post in Germany
As one of the most modern publishing systems, Arc Publishing is on our watchlist. The project presentation gave an interesting overview of Arc's architecture and its features.
What are the challenges of implementing Arc Publishing as a SaaS solution?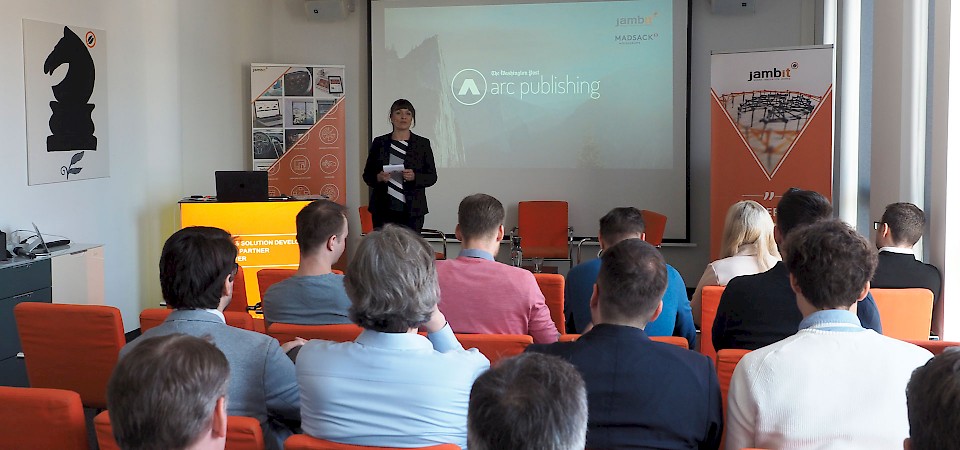 On March 28, 2019, the project presentation "Arc-Insights" attracted more than 10 media companies from Germany and Switzerland who visited our jambit headquarters in Munich. jambit's Business Division Media and Madsack invited them to have an exclusive look behind the scenes of the first Arc project. Approximately 30 important representatives of the media industry participated with great interest and learned about the experiences Madsack and RND have made in the implementation of Arc Publishing.
The focus was mainly on the functional, organizational and technical challenges of such a fundamental system implementation. What does Arc mean as SaaS solution with limited customization options for my home as well as for editorial work and related workflows? These controversies, bothering every publishing house, were subject of heated discussions by all participants. Madsack's project managers answered this question and also discussed the motivation for their major decision and the resulting change process.
The "Arc Insights" at jambit completed my impression of Arc Publishing. I particularly liked the approach to show Arc from different perspectives and the open discussions about it.
Legal and technical requirements for the publishing sector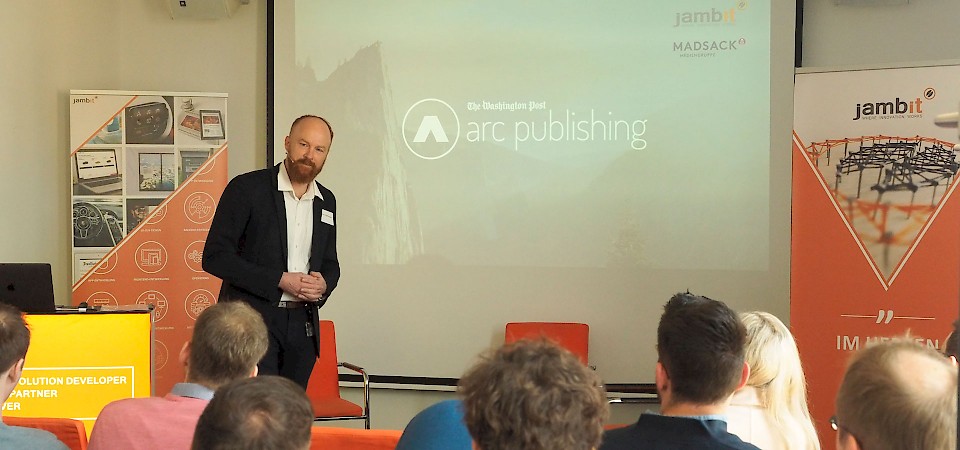 In addition to questions on the strategic orientation, operational and development-specific topics were at the top of the afternoon's agenda. In particular, differences in the legal situation led to lively discussions. Unsurprisingly: The SaaS offerings of a company based in the United States are new to German publishing houses. Organizationally, the project setup was discussed with distributed teams in Hanover, Munich and Washington.
After looking at the technical concept and the architecture of Arc, from a technical point of view the participants mainly asked one question: How is it to develop and operate with such a service-oriented "black box" system? This is unusual for most technicians and causes substantial uncertainties. The visitors could overcome these fears during the practical part and in profound discussions. Representatives of the development team were available for all questions throughout the day. Last but not least, the editorial staff were enthusiastic about being able to lend a hand. In the practical part, guests could personally experience what it feels like to publish stories with Arc Publishing.
"Arc Insights": an event from professionals for professionals! jambit did a perfect job in organizing and hosting the presentation. The detailed insights from Madsack media group into the project were excellent.