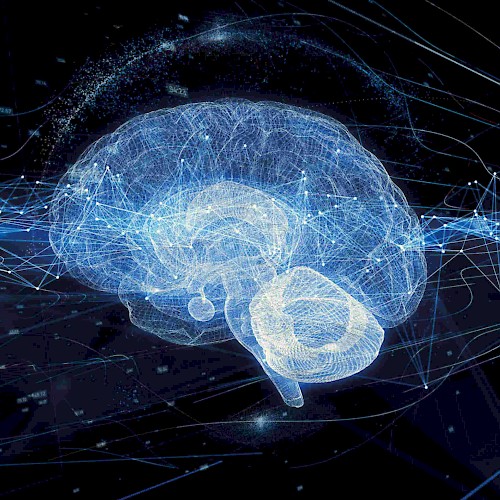 Artificial Intelligence becomes part of jambit's portfolio
jambit extends its portfolio by AI-supported methods
Artificial Intelligence is no longer a buzzword, but a reality that has finally led to a shift in mindset among German companies. Machine learning and other AI technologies have become a standard feature of many industries.
Customized software development in the era of Artificial Intelligence (AI)
We are developing customized software solutions with a long-standing experience in many industries. jambit accompanies its customers courageously and sustainably through the digital transformation of their business models. AI applications can help us to cope with the growing challenges of a digital and increasingly complex world and to keep pace with its technological developments. AI is a key technology of the digital transformation and the basis of future growth.
Courious? Click here to go directly to jambit's software specific AI Portfolio.
Artificial Intelligence is a basis innovation and will be a key driver for many further innovations.
What potential comes with AI?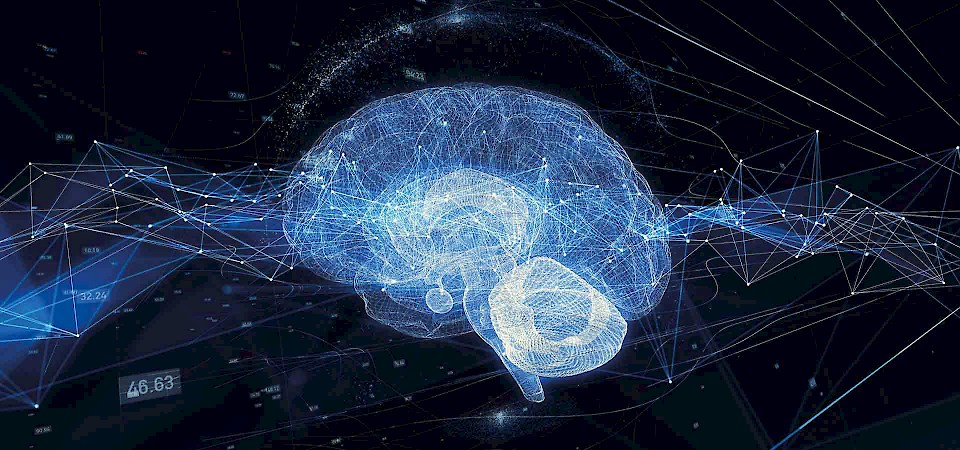 The major advances in AI are apparent to users in the field of autonomous driving, for example. The acceleration of data processing, the explosion of data and improved self-learning software are the three driving forces of this progress. In the mind of many people, Artificial Intelligence has a close connection to Big Data, to processing large amounts of numbers and to Robotics. jambit also uses AI in areas where it's about "hard" solutions of numerical problems such as in the Banking & Insurance sector or inside Industry 4.0 applications.
However, there is a strong demand for AI also in the fields of CRM & Sales, Computer Vision and Language processing. Automation, Real-time responses, Hyper-personalization and 24/7 support services with AI-empowered chat do play a key role here. The jambit AI portfolio takes these various AI deployment scenarios into account.
Strong AI vs. Weak AI: What's the Difference?
The AI research community distinguishes between the so-called strong AI in contrast to weak AI. In strong AI, a machine is capable of all and many cognitive functions that a human may have and is in essence no different than a real human mind. The machine acts autonomously and has a kind of self-consciousness. But can human thinking be completely described by algorithms? AI research is still far away from creating an artificial "general" intelligence as smart as a human.
Weak AI is specifically designed to be focused on a narrow task and to seem very intelligent at it. In other words, individual competencies of a human are transferred to machines. Medical applications such as disease diagnostics and prevention or language recognition are typical use cases. This is where we are seeing very rapid progress through recent years.
Take advantage of AI and sustainable software solutions!
Our future will be characterized by Artificial Intelligence (AI).
We consider KI-based solutions as a chance to satisfy the needs of our customers at the highest technological standard. With our jambit AI portfolio we can perform process and algorithm development, data science/analytics, innovation consulting and feasibility studies for our clients. For these services we offer the following roles: AI Research Scientist, Data Scientists, Big/Fast Data Engineer, Research Engineers. jambit's AI portfolio covers various AI sub-areas and includes numerous methods, in particular methods of machine learning and reasoning. Our wide-ranging expertise enables us to find the right solution for different problems.

AI in Action: Learn more about jambit's AI portfolio and its various deployment scenarios