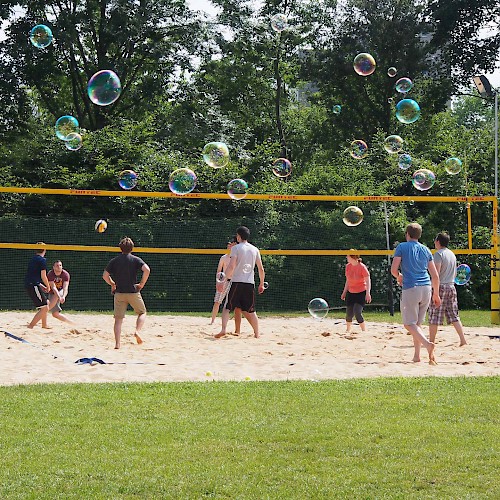 , from 2 p.m.
Rothof, Munich
jambit Summer Party
Summer in the City!
On June, 18th, all jambitees and their families are yet again invited to the big jambit summer party.
At the sports restaurant Rothof, jambitees can expect a colorful program including beach volleyball, tennis and soccer as well as a bouncy castle, a bubble artist and a corner for facial painting and crafts for the little ones. Drinks & snacks at the beach bar provide energy until the BBQ buffet is opened in the evening.
Afterwards, jambitees can dance friskily to the rocking sounds of the jambit-band and the DJ, or they can conclude the day in a relaxed atmosphere at the campfire.