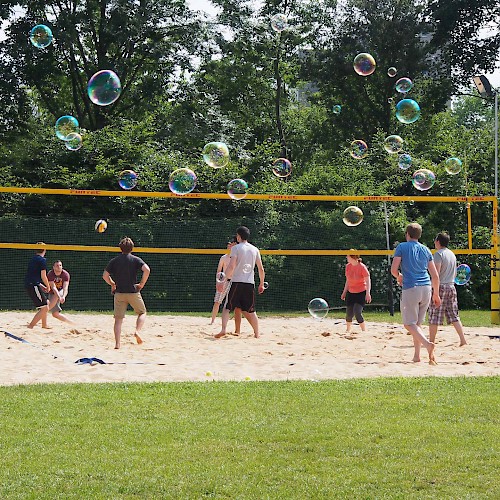 , from 2 p.m.
Rothof, Denninger Straße 120, Munich
jambit Summer Party 2018
Summer sun and playing balls! On June 30th, 2018 jambit celebrates its big annual jambit summer party. All jambitees and their families are invited and welcome to join. Both, young and old will be attracted by the colorful program in the sports restaurant Rothof:
Whether ATHLETIC-wise with bouncy castle, beach volleyball, tennis or football.
Or CULINARY-wise with drinks and snacks, sports catering or a big barbecue buffet.
Or CREATIVE-wise with crafts, facial painting, soap bubble art or sounds of our jambit band.
During the day we gonna turn up, in the evening we dance to rock sounds & DJ music or relax together around the campfire.
Of course, for all football enthusiasts we will show the World Cup matches at 16 and 20 clock...
We look forward to seeing you!