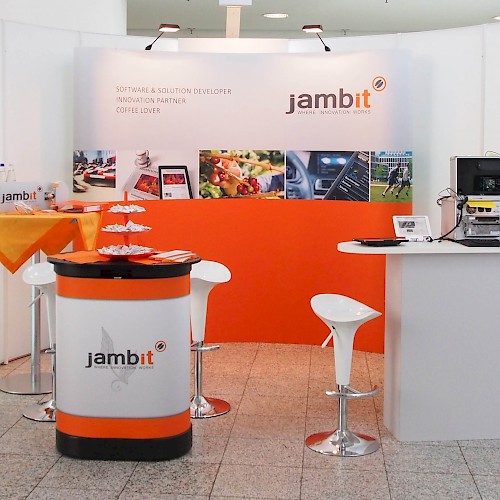 , 9:30 a.m. – 2:30 p.m.
BIZ, Munich
IT Recruiting Day 2018
For all software specialists in Munich!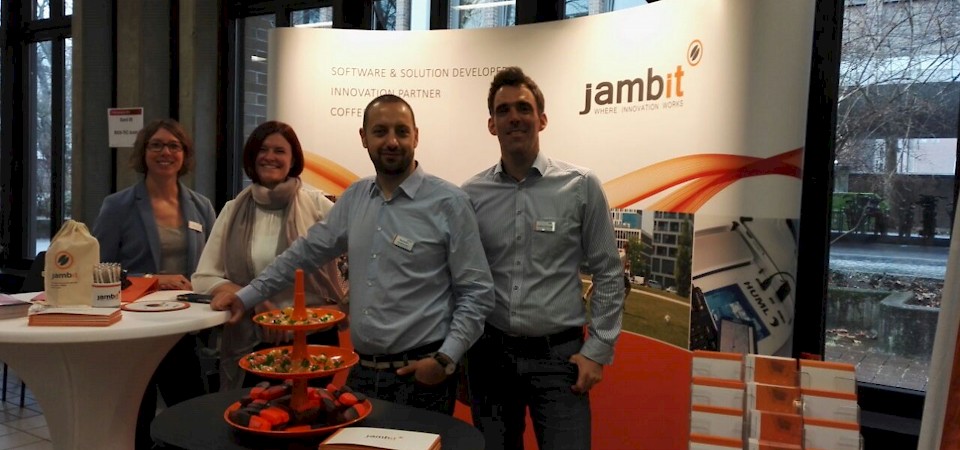 On 14.03.2018, jambit will be broadcasting our coffee spirit at the IT Recruiting Day of the Federal Employment Agency in Munich. The Berufs-Informations-Zentrum (BIZ) organizes the IT Recruiting Day once a year and jambit is happy to present itself as attractive employer in Munich - just like the years before.
There, job seekers of the IT industry have the opportunity to talk to empoyers in person and to inform themselves about the companies and their job offers. In the field of software development jambit is richly experienced and can report on many challenging projects. We can offer exciting job opportunities to both beginners or experienced professionals and newcomers or career changers.
Take the chance to get to know us personally. Owner & CEO Markus Hartinger is on site with a small team and an exhibition stand. Learn more about the coffee story, our team spirit and our software projects. You will find us at booth number 5.
WHAT? IT-Recruiting Day 2018
WHEN? Wednesday, March 14, 2018
WHERE? Berufsinformationszentrum (BIZ), Kapuzinerstraße 26, 80337 Munich | Stand number 5
You would like to contact us in advance? We look forward to your message to jobs@jambit.com!