Customer: Renault s.a.s.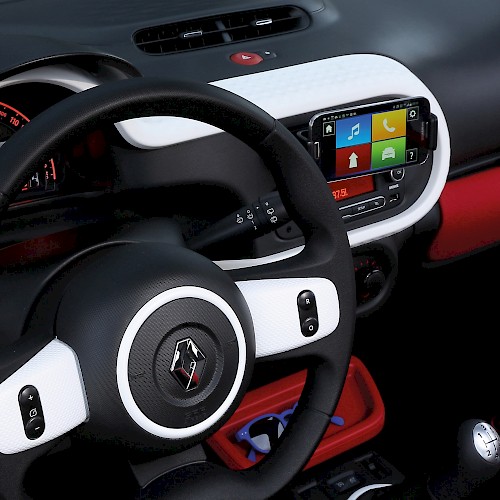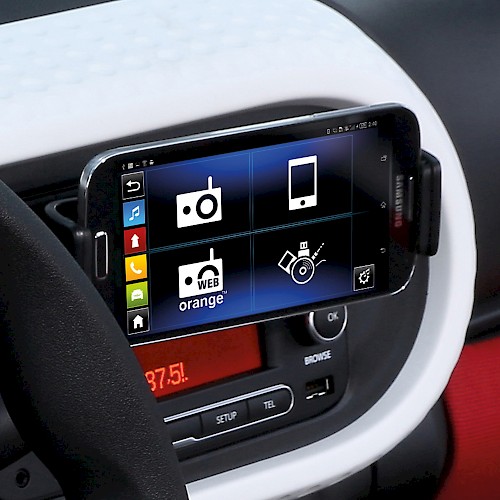 Development of an innovative infotainment app for smartphones and tablets (Android/iOS) for the use of various multimedia, navigation, information and smartphone features in the car
Extension of an entry radio by comprehensive telematics use cases in a straightforward manner
Integration of web radio and a professional navigation solution
Realization of a complex Bluetooth interface for data transfer with the car radio, including access to the CAN bus
Implementation of the Bluetooth interface as an independent library which can also be used by other projects
Full Tier 1 responsibility, complete requirements engineering and supervision of further suppliers by jambit
Agile, iterative software development following the scrum method, combined with JIRA and Confluence, in close cooperation with the customer
State-of-the-art source code repository, code reviews, unit tests, test automation and build automation
The R&GO app is an ingenious and pioneering concept application for the automobile world. This adventure was only possible with a reliable and motivated supplier like jambit. Quality of development and sticking to a schedule are key competences of jambit. It is a great pleasure to work with them.
Success
Development of an easy-to-use, low-cost alternative to the classical head unit with various functions for the end user
Successful implementation of project objectives on time, in budget and in high quality
Very high customer satisfaction and positive feedback from the Renault top management
Successful positioning in the market, supported by trade-fair presentations and very positive feedback by the international press
Honoring of the project at the Paris Motor Show with the «Coup de coeur de la bonne idée mobile»